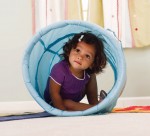 Neuropsychological Services
Neurodevelopmental Assessments (age 1-5)
A neurodevelopmental assessment is a comprehensive evaluation for young children age 1 through 5 that consists of a comprehensive testing across developmental domains including cognition, language and communication, visual spatial processing skills, and social emotional functioning. The purpose may be to address diagnostic questions, assess current levels of functioning, or to secure treatment planning recommendations.
Neuropsychological Evaluation and Educational Consultation (age 6-18)
A neuropsychological evaluation and educational assessment is for children ages 6 through 18. This involves a thorough review of developmental and medical history, review of current services and educational programming, comprehensive testing across domains including intellectual functioning, academic performance, learning and memory, language and communication, as well as social and emotional domains.
Educational portions of the evaluations may include a review of educational history, review of current special educational plans and services (IEP/504), recent progress notes, and previous school test results. Also included in the educational consultation are administration of standardized academic test batteries (i.e., reading, math, and writing), review of teacher report forms, interviews with educators and therapists, as well as recommendations related to educational services and treatment interventions that are educational in nature.
The purpose of a comprehensive neuropsychological evaluation and educational consultation is to provide parents with a better understanding of their child's overall developmental profile including areas of strength and relative challenge. Parents should also expect to be supported in translating this understanding of a child's functioning into a plan for helping their child with whatever challenges have prompted the evaluation.
A neuropsychological evaluation can serve many purposes including:
Identification of learning and developmental challenges
Diagnostic clarification
Determination of eligibility for intensive specialty services or special education services
Development of educational and treatment plans
Assessment of academic and developmental progress
Consultation and case management
Multi-Disciplinary Services
Integrated Neuropsychological and Speech-Language Evaluation
This multidisciplinary team evaluation consists of assessment services provided collaboratively between a licensed psychologist, licensed applied behavior analyst, and speech pathologist. These evaluations are individually tailored to meet the needs of the student and often consist of clinical evaluation in the areas of development, cognition, speech and language, pragmatics, learning, social, emotional, and neuropsychological functioning. Findings are integrated to provide answers to diagnostic questions and comprehensive treatment recommendations.
Speech-Language Pathology Services
Speech and Language Evaluation
A speech and language evaluation uses a variety of measures to assess the fundamental skills necessary to produce and comprehend language. The information from this testing is then used to determine each child's areas of strength and relative weakness within their communication profile and to provide detailed recommendations on the focus, intensity, and structure of speech and language intervention.  Areas assessed may include vocabulary, semantics, morphology, syntax, social skills, play skills, speech production, auditory processing, and higher-level language.
Augmentative and Alternative Communication (AAC) Evaluation & Follow-Up
An AAC evaluation is a comprehensive assessment of the skills necessary to access various forms of augmentative communication. Areas of functioning considered include language abilities, speech production, fine motor skills, vision, physical functioning, positioning, and current modes of communication. Following assessment of these domains, the child is trialed with a variety of AAC options based on their individual strengths and needs. The information obtained through the evaluation process guides the recommendation for a specific AAC system (hardware and software), programming, and intervention.
Following the recommendation of an AAC system, clients return for follow-up sessions, which include teaching functional use of the recommended system, programming/modification assistance, parent and provider training, troubleshooting family concerns, and implementation support for families and client.
Speech & Language Therapy
Speech language therapy is offered to children with identified speech, language, and communication delays or disorders on a recurring/weekly basis. Services include one-to-one therapy and facilitated group treatment with a well-matched peer cohort. Speech language therapy is offered in our outpatient assessment center office locations.
Augmentative and Alternative Communication (AAC) Treatment
Outpatient AAC treatment focuses on developing a child's skills using various forms of AAC. Individualized treatment plans focus on expanding vocabulary and use of augmentative communication across communicative functions. Services are offered on a weekly basis and include a parent-training component to support implementation of strategies in the home environment.
Consultation
Beacon Assessment Center staff will work collaboratively with other service providers and treatment teams to monitor progress and update recommendations to best promote generalization of target skills.
Consultation and Support Services include:
Speech and Language Development (home and/or office)
Social Language or Pragmatics
Communication Modalities / Augmentative and Alternative Communication
Sensory and Behavioral Feeding
Staff and Family Training
Professional Development