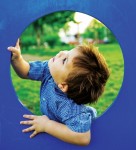 The Beacon Assessment Center (BAC) was developed almost a decade ago to provide high-quality assessments for the early detection of Developmental Disabilities in young children. BAC also provides comprehensive neuropsychological evaluations.
BAC additionally offers multidisciplinary treatment, consultation, and assessment with a network of speech language pathology and assistive technology services.
The BAC provides families with broader access to skilled assessment and evidence based intervention for children with developmental speech-language, communication, feeding, and behavioral challenges.