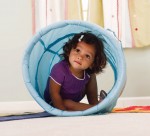 Neuropsychological Services
Neurodevelopmental Assessments (age 1-5)
A neurodevelopmental assessment is a comprehensive evaluation for young children age 1 through 5 that consists of a comprehensive testing across developmental domains including cognition, language and communication, visual spatial processing skills, and social emotional functioning. The purpose may be to address diagnostic questions, assess current levels of functioning, or to secure treatment planning recommendations.
Speech-Language Pathology Services
Augmentative and Alternative Communication (AAC) Evaluation & Follow-Up
An AAC evaluation is a comprehensive assessment of the skills necessary to access various forms of augmentative communication. Areas of functioning considered include language abilities, speech production, fine motor skills, vision, physical functioning, positioning, and current modes of communication. Following assessment of these domains, the child is trialed with a variety of AAC options based on their individual strengths and needs. The information obtained through the evaluation process guides the recommendation for a specific AAC system (hardware and software), programming, and intervention.
Following the recommendation of an AAC system, clients return for follow-up sessions, which include teaching functional use of the recommended system, programming/modification assistance, parent and provider training, troubleshooting family concerns, and implementation support for families and client.
Augmentative and Alternative Communication (AAC) Treatment
Outpatient AAC treatment focuses on developing a child's skills using various forms of AAC. Individualized treatment plans focus on expanding vocabulary and use of augmentative communication across communicative functions. Services are offered on a weekly basis and include a parent-training component to support implementation of strategies in the home environment.
Consultation
Beacon Assessment Center staff will work collaboratively with other service providers and treatment teams to monitor progress and update recommendations to best promote generalization of target skills.
Consultation and Support Services include:
Speech and Language Development (home and/or office)
Social Language or Pragmatics
Communication Modalities / Augmentative and Alternative Communication
Sensory and Behavioral Feeding
Staff and Family Training
Professional Development
AAC Consultation
While an AAC system can be a powerful tool for communication, its effectiveness and social significance lies in evidence-based implementation methods. Therefore, support in teaching individuals and communication partners to use the AAC system within meaningful contexts is of the utmost importance. Beacon Assessment Center offers active consultation based AAC services to families and their treatment teams. Our speech and language pathologists develop individualized programming for clients coupled with coaching to families and team members to promote use of AAC within one's natural environment.
AAC Evaluation
Beacon Assessment Center offers complete AAC evaluations that are in accordance with insurance requirements for DME purchase. This process consists of the clinician assessing the client's understanding and use of language as well as ability to access an AAC system. This is coupled with data-driven decision making regarding the identification of most appropriate teaching strategies that promote functional and socially significant use of the identified AAC system.