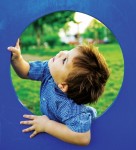 The Beacon Assessment Center (BAC) was created in an effort to meet the growing demand for access to clinicians who can perform diagnostic assessments for early detection of Developmental Disabilities in young children and provide ongoing monitoring through comprehensive neuropsychological and diagnostic evaluations.  The center provides families with direct access to licensed psychologists who conduct high quality comprehensive neurodevelopmental, neuropsychological, as well as provide clinical consultations to address diagnostic questions and offer treatment recommendations.
In the continued spirit of providing high quality clinical care to children and families, the BAC now offers clinical services to provide multidisciplinary treatment, consultation, and assessment. A network of therapeutic services will also be offered including speech language pathology and clinical counseling. This addition will provide BAC families and the communities that we serve broader access to skilled assessment and evidence based intervention for children with developmental speech-language, communication, feeding, and behavioral challenges.
Values That Guide The Mission
Commitment to evidence-based strategies that lead to functional treatment outcomes for clients, children, and families.
Dedication to early diagnosis of potential disabilities in a manner that leads to treatment at the early stages of development.
Equitable access to treatment for all children and families, regardless of socioeconomic status.
Empowerment of families, including awareness of the full range of service choices and information required to make fully informed decisions about treatment.
Embedding of treatment in natural settings with high degrees of family involvement and participation.