Kelley K. Henry, Psy.D., BCBA-D
Beacon Assessment Center Manager
Senior Vice President Assessment Services
Licensed Psychologist
Developmental Neuropsychologist
Board Certified Behavior Analyst
Dr. Henry is a child psychologist who specializes in early identification and treatment interventions for young children with developmental disabilities, as well as social-emotional vulnerabilities and behavior challenges. She has over 14 years of experience working with young and school aged children with autism spectrum disorders and related developmental disabilities. She has worked in a clinical capacity in early intervention programs, with specialty service providers, in schools and hospitals, as well as private practice. Dr. Henry received her doctorate degree in clinical psychology from the Massachusetts School of Professional Psychology, earned a master's degree in child development from Tufts University, and bachelor's degree from Hobart and William Smith Colleges. Dr. Henry has completed advanced clinical training within the pediatric neuropsychology specialty. In addition to performing neurodevelopmental and neuropsychological evaluations, she remains available for clinical consultation, classroom and program observations, and professional trainings. She also holds a certification as a behavior analyst (BCBA-D) within the field of applied behavior analysis (ABA). Dr. Henry currently oversees the regional assessment centers and is the Director of Clinical Training for the post doctoral fellowship program specializing in autism. She currently sees patients in the North Andover, Milford and North Dartmouth satellite offices.
---
Brooke Littleton, MS, CCC-SLP

Network Director of Therapy Services
Speech Language Pathologist

Brooke is a Speech-Language Pathologist with clinical experience in the fields of speech,language, communication and swallowing who has worked with both medically complex children and adults in the outpatient and hospital settings. She is a licensed speech-language pathologist in Massachusetts, and holds the Certificate of Clinical Competence (CCC) from the American Speech-Language Hearing Association (ASHA). Brooke received her undergraduate degree in Communication Sciences and Disorders from Pennsylvania State University and her master's degree in Speech-Language Pathology from Boston University. Brooke completed her Clinical Fellowship at MassGeneral for Children at North Shore Medical Center, where she completed assessments and provided therapy to pre-school and school aged children with developmental speech, language, and feeding disorders, including those on the autism spectrum. She has also worked as a Level 2 Speech-Language Pathologist at Israel Deaconess Medical Center in Boston, MA, where part of her responsibilities included training graduate level student clinicians and new clinical staff members. Brooke has completed additional post-graduate course work in the field of Applied Behavior Analysis and was the recipient of an Award for Continuing Education (ACE) through ASHA in recognition for her commitment to continuing her professional education and training in the areas of pediatric speech-language, feeding, and communication. Brooke has provided numerous lectures and trainings to her colleagues and was an invited presenter at the 2015 Great Beginnings Conference. She currently sees patients in the North Andover and Milford satellite offices.
---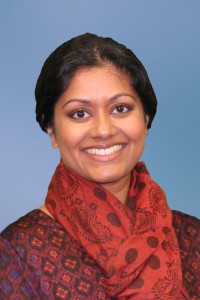 Linda Daniel, Psy.D.
Licensed Psychologist
Pediatric Neuropsychologist
Dr. Daniel is a pediatric neuropsychologist who specializes in neurodevelopmental and neuropsychological evaluations of children aged 12 months to 18 years.  She is experienced in assessing children presenting with a wide array of neuropsychological, learning, and developmental profiles with a specific focus on autism spectrum disorders.  Dr. Daniel also provides consultation as it pertains to treatment planning and programming. Dr. Daniel sees clients in the Milford office. In her free time, Dr. Daniel enjoys reading and traveling.  

---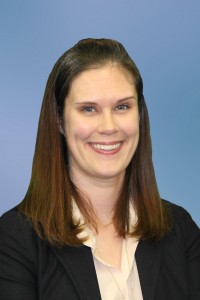 Caitlin M. Nichols, Ph.D.
Licensed Psychologist 

Caitlin M. Nichols, Ph.D. received her doctorate in clinical psychology from Vanderbilt University in 2009. Her clinical and research interests have focused on early identification and diagnosis of autism spectrum disorders (ASD), with a particular interest in younger siblings of children with ASD as well as social smiling behavior in young children. She completed a pre-doctoral internship and postdoctoral fellowship at the May Institute, where she offered school and home-based behavioral consultation services as well as comprehensive diagnostic evaluations for children. Dr. Nichols is a licensed psychologist who provides diagnostic and neuropsychological evaluations for children and adolescents. Dr. Nichols sees clients in the Leominster and West Springfield offices.
---
Jeffrey Skowron, Ph.D., BCBA-D
Licensed Psychologist
Board Certified Behavior Analyst
Dr. Skowron has over two decades of experience in the fields of clinical psychology, applied behavior analysis, special education, and mental health. Jeff has overseen clinical services and administrative operations in educational and residential programs for individuals with autism spectrum disorder and acquired brain injury, including private special education schools and agencies providing home- and community-based services. He has authored journal articles and book chapters in the fields of behavior analysis, brain injury, education, and mental health.  Dr. Skowron received his Ph.D. in clinical psychology from The University of Massachusetts, Amherst, completing his pre- and post-doctoral internships at programs specializing in the assessment and treatment of autism spectrum and other childhood disorders. Jeff is a Massachusetts Licensed psychologist and a doctoral level board certified behavior analyst. He is a past board member of the Massachusetts Association for Applied Behavior Analysis (MassABA), and teaches graduate courses in applied behavior analysis and mental health at Westfield State University and Cambridge College. Dr. Skowron currently provides developmental and diagnostic evaluations for young children at the Beacon Assessment Centers in Western Massachusetts, as well as providing home- and community-based clinical services, parent training, and consultation through Beacon ABA Services.
---
 Suzanne M. F. Sanda, Ph.D.
Licensed Psychologist
Dr. Sanda is a licensed psychologist and certified school psychologist in Massachusetts who earned her Ph.D. through the Combined Counseling and School Psychology Doctoral Program at Northeastern University. Her extensive clinical training includes an APA-accredited pre-doctoral internship through the Lewisville Public School District in Lewisville, TX and a postdoctoral fellowship through the Beacon Assessment Center. In addition, she is a Certified Early Intervention Specialist (CEIS) and is currently enrolled in the behavior analyst certificate program through Cambridge College. Over the past decade, Dr. Sanda has worked with a variety of pediatric populations and their families across the home, school, and clinical settings. She specializes in working with young children with developmental disabilities, learning style vulnerabilities, and autism spectrum disorders. Her clinical research centers on promoting learners' play skill development through evidence-based, caregiver-facilitated teaching protocols. Dr. Sanda currently sees clients in the Dartmouth, Milford, and West Springfield offices.
---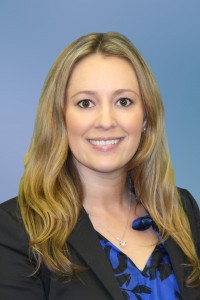 Jenicka Hornung, Psy.D.
Licensed Psychologist
Jenicka Hornung, Psy.D., is a regional psychologist at the Beacon Assessment Center in North Andover. She completed her doctorate in School-Clinical Child Psychology at Pace University in Manhattan, as well as an externship at the New York Center for Children. Pre-doctoral internship training was conducted at Community Services Institute in West Roxbury, MA where Jenicka provided psychotherapy, play therapy, and neurofeedback to a multicultural population of children, adolescents, and adults. Jenicka joined the Beacon team as a post-doctoral fellow where she completed two years of training to specialize in neurodevelopmental assessment and treating children with autism spectrum disorders. Jenicka also provides continuity of care for children and adolescents graduating from home-based ABA treatment into therapy services, providing group and individual therapy following evidence-based principles.